Meet Our Leadership Team - Eden McKeen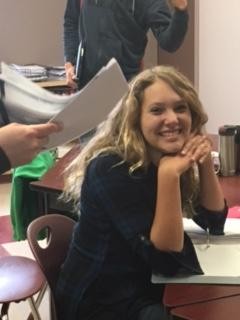 My name is Eden McKeen, and I am in my first year in Leadership at West Country Outreach School. One of the reasons why I joined Leadership was that I had quite a few people say that I had potential to be a good leader. This inspired me to join the leadership team. Being a leader is about being a voice to and for all students, and being a representative of our school at meetings and conferences. So far this year, I have learned many important leadership lessons, especially how not to be such a perfectionist. One thing I've really enjoyed doing so far is planning events for the students at the school. Halloween and Remembrance Day were both planned by Leadership, and being able to help out and do these things for the school fills me with pleasure. I'm looking forward to many more events throughout the year.
"Great leaders don't set out to be a leader… they set out to make a difference. It's never about the role-always about the goal." Lisa Haisha
Meet Our Leadership Team - Kiarra Welychka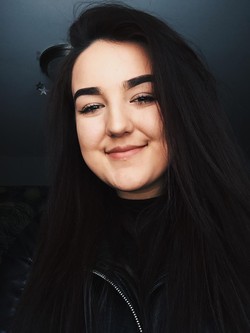 Leadership isn't about dictatorship or authority, but about leading and influencing those following to rise above and succeed. A part of being in a leadership role is to help others strive to reach their dreams and aspirations, as everyone has outstanding potential. Those looking up to a leader should feel safe, secure, comfortable and confident in not only the leader's actions and decisions, but also in the school as a whole. Inspiration should touch the hearts of the students; inspiration to succeed and to never give up no matter the hardship. Every student deserves a voice, as every idea is bright and brilliant. It's about hearing everyone's wonderful ideas and incorporating them to blossom into astounding decisions that could change the world in a valuable way.
"Never underestimate the power of dreams and the influence of the human spirit. We are all the same in this notion: The potential for greatness lives within each of us."
                                                                                                     ~Wilma Rudolph~